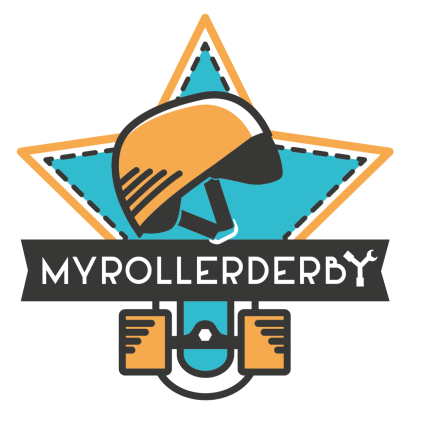 ABOUT Myrollerderby
The story of MyRollerDerby begins in 2018 in a small shop in the french countryside, lost between lake and mountain in Haute-Savoie. A merry band of roller derby enthusiasts, former members of the local team, the Biches Léman Alpes, will develop a media site dedicated to French roller derby. The idea: to relay information and news about the sport, publish the results of the French Roller Derby championship, create coaching videos, tutorials about equipment, give voice to the protagonists of the sport, through interviews and articles..
And above all, create a website platform for teams who want it, allowing them to have a self-managed webspace where they can express themselves and share their own information. The goal is to provide visibility, create links and allow roller derby to develop. In order to help finance the beautiful and brand new website www.myrollerderby.com/ an online store selling specialized equipment for roller derby has been created.
On this online store, the biggest brands active in Roller Derby are present: Riedell, Bont, Radar, Moxi, Chaya, Triple Eight, S-one, Atom, Sisu, Roll Line, TSG, Wicked, Roller Derby Elite, Powerdyne, 187 Killer pads, Sure-Grip, CIB, Luminous, Krypto etc. MyRollerDerby selects quality products for the practice of roller derby from beginner to expert level. The shop offers a wide range of skates, shoes and frames, wheels, helmets and protections, tools and accessories, available immediately. It delivers quickly everywhere in France and in the overseas departments, in Switzerland and in Europe. It offers support and an advisory service provided by passionate, responsive and qualified people.
In 2020, MyRollerDerby moved to the center of Thonon (Haute-Savoie) in a brand new and more spacious premises. This new shop makes it easier to receive athletes looking for good equipment who sometimes cross France and Switzerland to get to the shop.
In 2022 Myrollerderby takes over the historic brand of French Roller Derby Hellbow Skating, and offers a range of technical textiles for Roller Derby teams and referees. 8 cuts of jerseys and tank tops are launched, as well as helmet covers and flags. These textile pieces are fully customizable via the sublimation technique.
At the end of 2023, Hellbow Skating also offers sports leggings developed specifically for Roller Derby as well as sports armbands. All this equipment is 100% designed and manufactured in France.
Hellbow Skating is also launching in July 2023 its Grind Blocks (Sliders) developed and produced in France: the Hellblocs.
BLOG and NEWS from MYROLLERDERBY
Le blog où retrouver toutes les astuces et informations que nous partageons