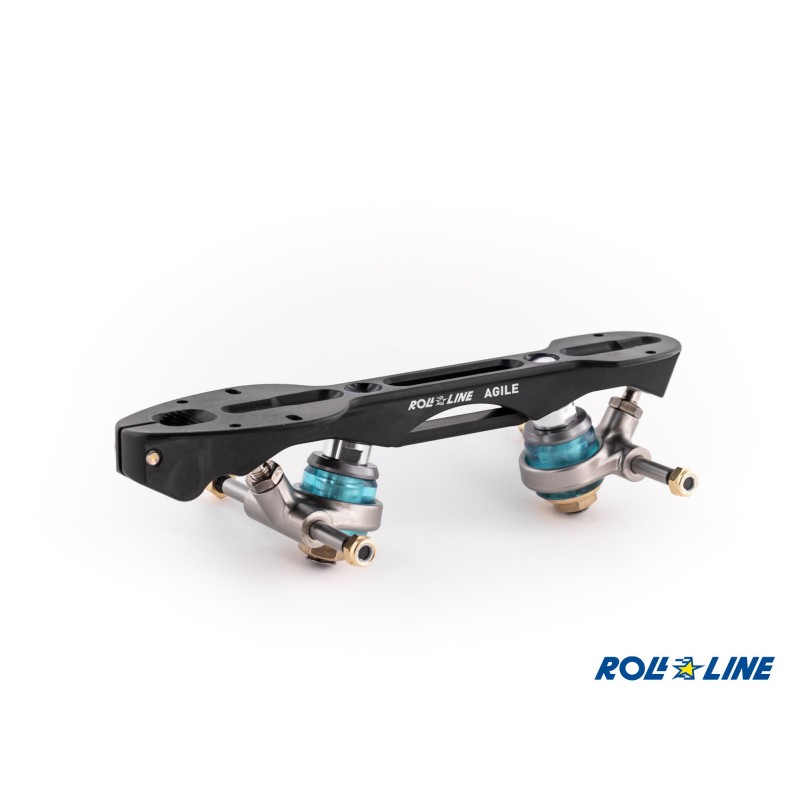  
ROLL LINE AGILE - 7MM AXLES
ROLL LINE AGILE PLATES 7 MM AXLES
Agile is the revolutionary frame (plate) designed to best meet the needs of the most sophisticated hockey players
The reduced wheelbase is the big news that gives a never seen before agility, for quick and effective changes of direction.
Trim lowered by 5mm which considerably lowers the center of gravity for an increased stability.
Differentiation between left and right frame, which facilitates.
Click-action" mechanism that allows for heightened precision with truck-adjustment.
Frame derived from a drawn Aluminum bar, and completely created using computer numerical control (CNC) machining.
13mm king-pins inclined to 16° with lowered trim.
Elastomer cushions available in 5 hardnesses (colors).
Aluminum trucks with 7mm steel axles and adjustable pivot pin.
Hokey toestop and tool kit included.
Frequently purchased together

Products from the same brand