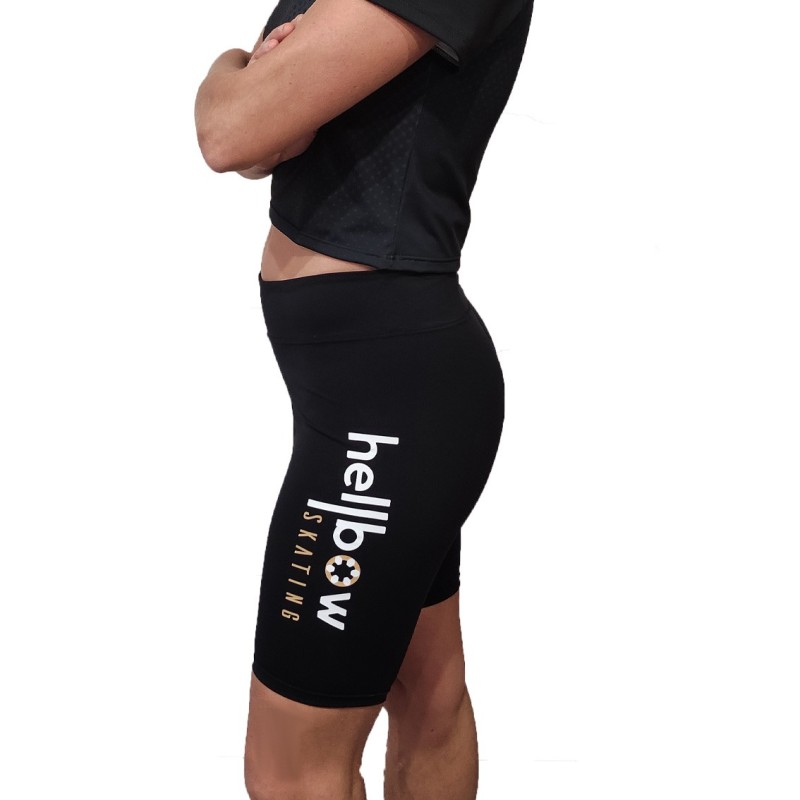  
CUISSARD - Hellbow Skating
Leggings by Hellbow Skating
Hellbow Skating is proud to present its high-end MULTI-SPORTS LEGGINGS, 100% Made in France.
They were designed for Roller Derby and extensively tested by Roller Derby players. They are also perfect for all sporting activities, such as Cross-Fit, running, Yoga, climbing and many others.
We have selected the best possible fabric, made in Auvergne Rhône-Alpes in France. We chose it to be strong, light, resistant to Velcro abrasion. Our fabric is compressive, opaque (no transparency) and pleasant to wear.
The design was created by sportswear specialists, based in Haute-Savoie (France). The confection is made in Occitania.
We have designed the belt so that it does not roll up and it contains a pocket at the back to put your mouthguard or your keys (or anything else!).
The inside leg seams are Flat Lock for added comfort.
Our leggings fit normally. If you are size M, take M. If you are between two sizes, choose the larger size.
Composition: Polyester 73% Elastane 27%
Washing: Maximum at 30° in machine, by hand recommended.
The fabric and manufacturing are 100% made in France (100% MADE IN FRANCE).






Frequently purchased together

Products from the same brand