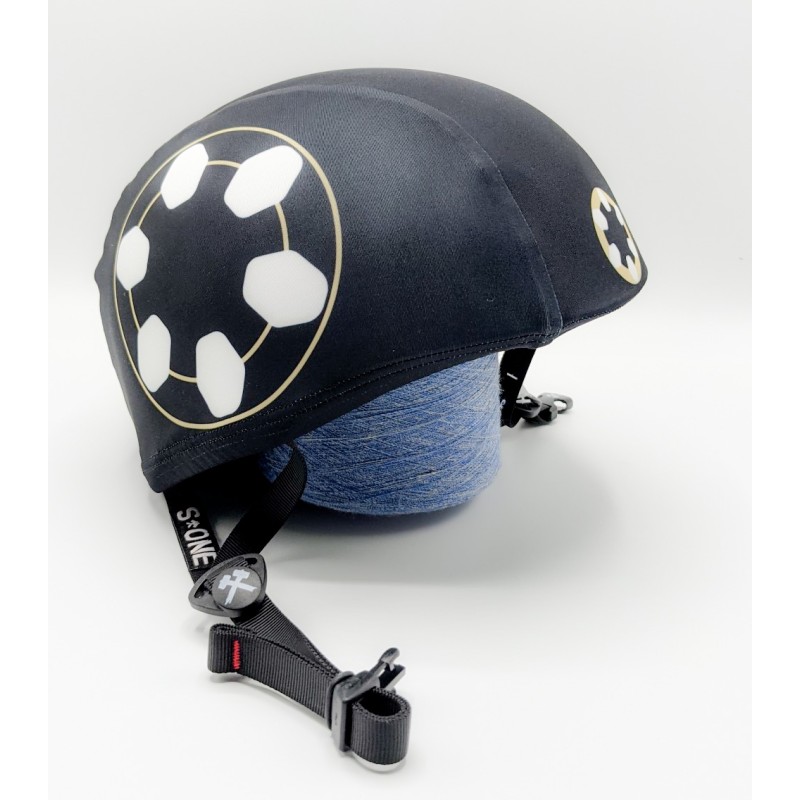  
ONE NON-REVERSIBLE HELMET JAMMER COVER
ONE NON-REVERSIBLE HELMET COVERS for Jammers
ONE NON-REVERSIBLE HELMET COVER FOR JAMMER.

You can fully customize this cover to match your team colours. We use sublimation technique for the best colours and durability.
To order this cover for your team, please download the order form in section ATTACHMENTS of the product and the design form (Gabarit). And send it back once fulfilled to hellbowskating@gmail.com. We will contact you to finalize the design of the cover. The covers are shipped within 4-6 weeks to allow our plant to create your product.

Composition: Polyester 84% Élasthanne 16%
Washing : Maximum 30°C in washing machine, Handwash is recommended.
These covers are 100% MADE IN FRANCE.
Frequently purchased together

Products from the same brand