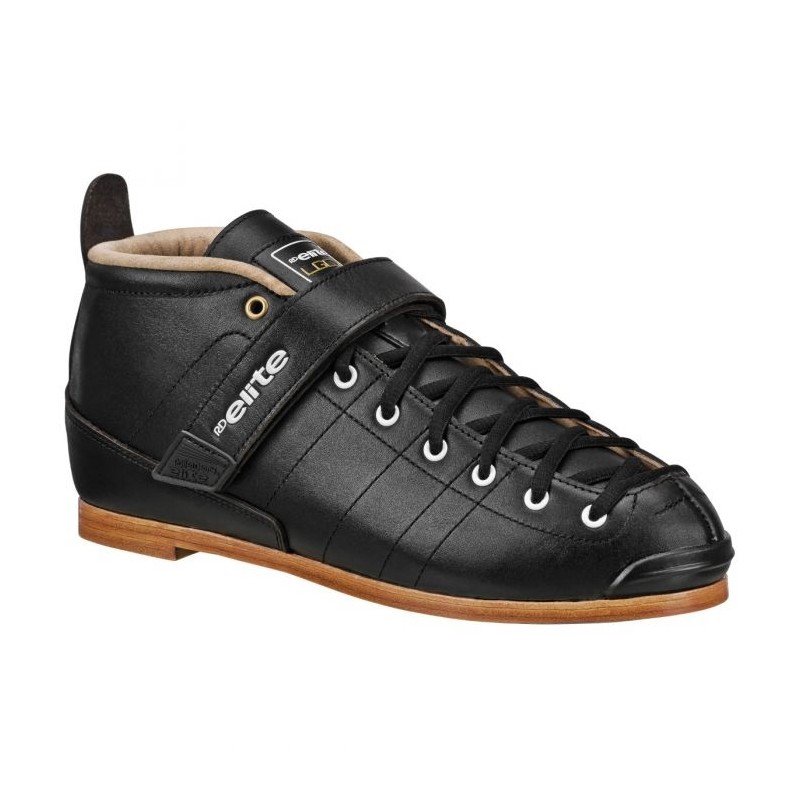  
Roller Derby Elite Legacy Boots are a high performance Full Grain leather skate boot with a classic heeled outsole and a soft microfiber lining. The stitched leather outsole provides a solid base for the full grain leather uppers, and it boasts a small external heel lift that encourages a more aggressive posture and enhances power. Full-length open lacing allows for a highly customizable fit based on various lacing techniques and the tip of the toe is protected by a molded plastic cap.  On the inside, a soft comfort microfiber lines the boot from heel to toe and the heel cup features additional foam padding that acts to lock your heel in place.
Warning : The boot is not Heat Moldable
Roller Derby Elite advises ordering according to US Men's Shoe Size for a comfort fit and 1/2 size down for a performance fit. If converting from US Women's, subtract one full size to find US Men's.
Approximate Wheelbase is provided as a reference for plate sizing.
39 EU = 6 US men's          

39,5 EU = 6,5 US men's

40 EU = 7 US men's

41 EU = 7,5 US men's
41.5 EU = 8 US men's
42 EU = 8,5 US men's
43 EU = 9 US men's
43,5 EU = 9,5 US men's
44 EU  = 10 US men's
45 EU = 10,5 US men's
46 EU = 11 US men's
46,5 EU = 12 US men's

48 EU = 13 US men's
Frequently purchased together

Products from the same brand