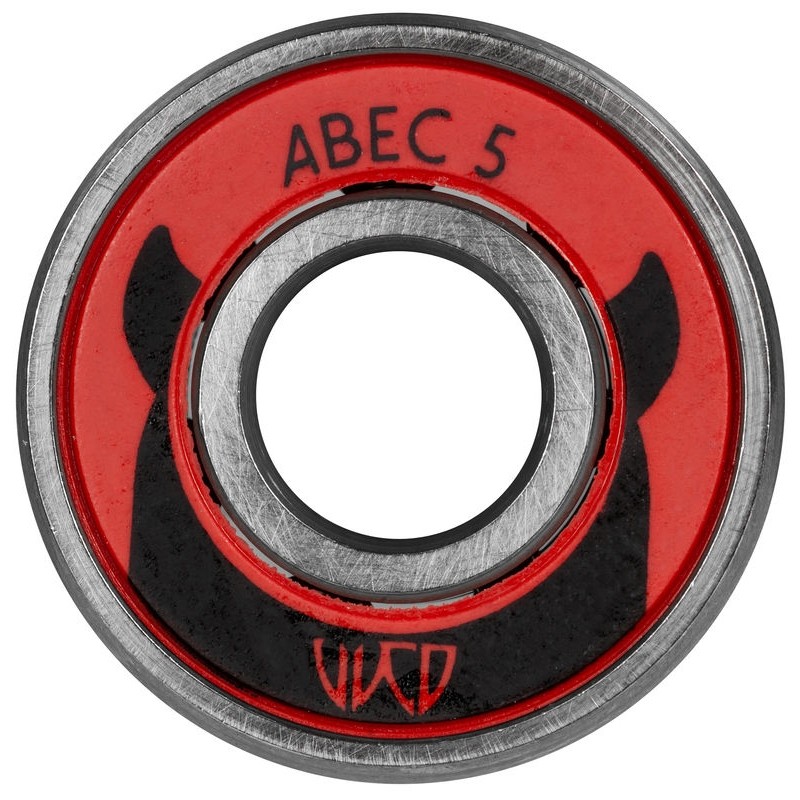  
WICKED 608 BEARINGS ABEC 5 - per unit
WICKED FREESPIN ABEC 5 BEARINGS
Wicked is a reference in quality and precision roller quad skate bearings.
They are designed using the finest material to ensure performance to enjoy your rolling experience on and off track. 
Myrollerderby has selected a choice of Wicked bearing ABEC 5, 7 and 9 to answer all roller derby players needs. 
ABEC is a rating system to evaluate the tolerances in a bearing. The higher the number, the less tolerance. Having smaller tolerance means that your bearing will spin faster and for longer. 
ABEC 5 is the affordable option for your outdoor wheels if you don't want spend too much money in bearings that are likely to be worn out faster. 
FEATURES : 
Chrome steel 7 balls 
Rubber 2RZ Shield 
Reinforced Nylon retainer
Synthetic oil lubrification 
Sold per unit (you need 16 bearings for a full set of 8 wheels)
Roll far, fast and BE WICKED ! 
Frequently purchased together

Products from the same brand