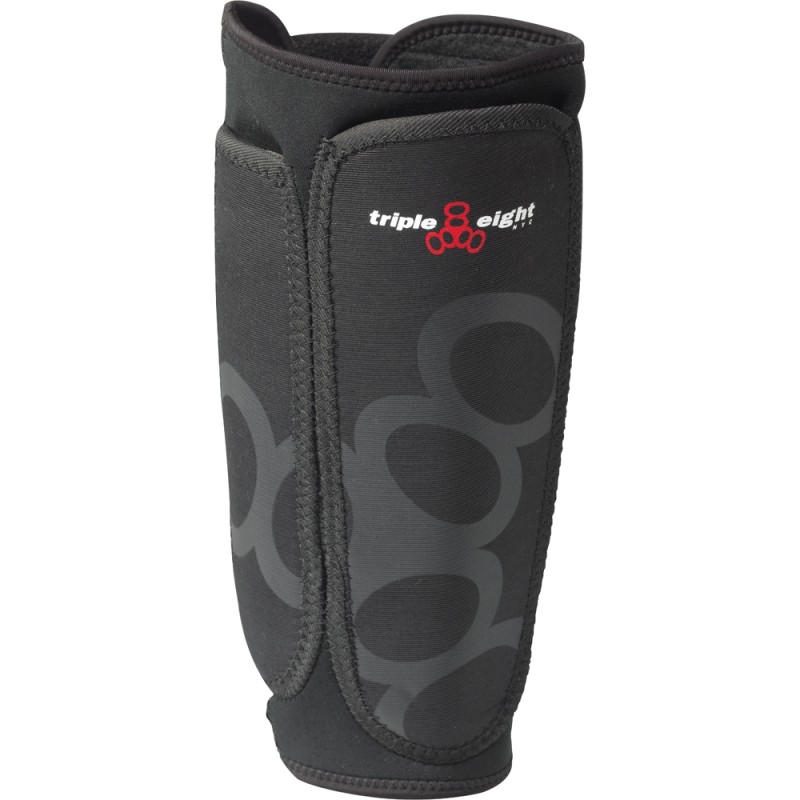  
TRIPLE EIGHT SHIN AND WHIP GUARDS
Protect your shin and whip ! 
Born in New York, Triple Eight has been developing and dreaming up tough and stylish protective gears of the highest quality and craftsmanship for the action sports industry since 1996. The brand has designed specific roller derby gears to protect skaters and players from head to toe all over France and Europe.
Because roller derby is a high intensity contact sport, Myrollerderby quad skate shop has selected extra protective gears to keep you safe and secure. 

TRIPLE EIGHT Exoskin SHIN AND WHIP GUARDS have you covered below the knees with high-density front "shin" and side "whip" splints. They deliver maximum protection, comfort and durability while being slim enough so they don't get in your way. 

FEATURES
Perforated neoprene body with inner comfort lining for breathability
High-density molded PE Shin and Side Whip Splints for maximum protection
Shock-absorbing EVA foam providing additional protection beneath PE Splints
Splints are removable for easy cleaning
Abrasion resistant panels for durability
Four Velcro straps to create a secure, custom fit
Frequently purchased together

Products from the same brand