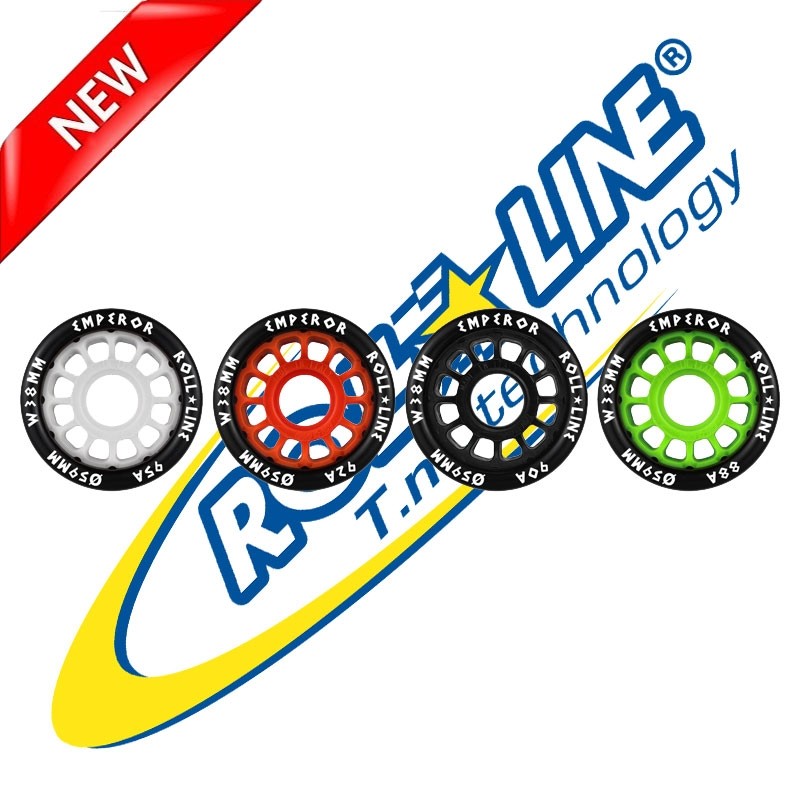  
Roll Line EMPEROR 59 mm- pack of 4
Versatile wheel for all game situations
EMPEROR from european brand Roll Line are versatile roller derby indoor wheels made in Italia. With their width of 38 mm and diameter of 59 mm they are smaller than their false-twin GLADIATOR for extra agility. They suit all skaters style from blockers to jammers, beginners to advanced players.
Featuring a distinctive outer lip, the EMPEROR provides a good grip but yet their compound makes them fast.
Their hardness are recognisable by their hub's colors :
green = 88a
black = 90a
red = 92a
white = 95a
We advice you to select 88a for hard surfaces and 95a for grippy soft floors, 90 and 92 for intermediate ones.
Frequently purchased together

Products from the same brand