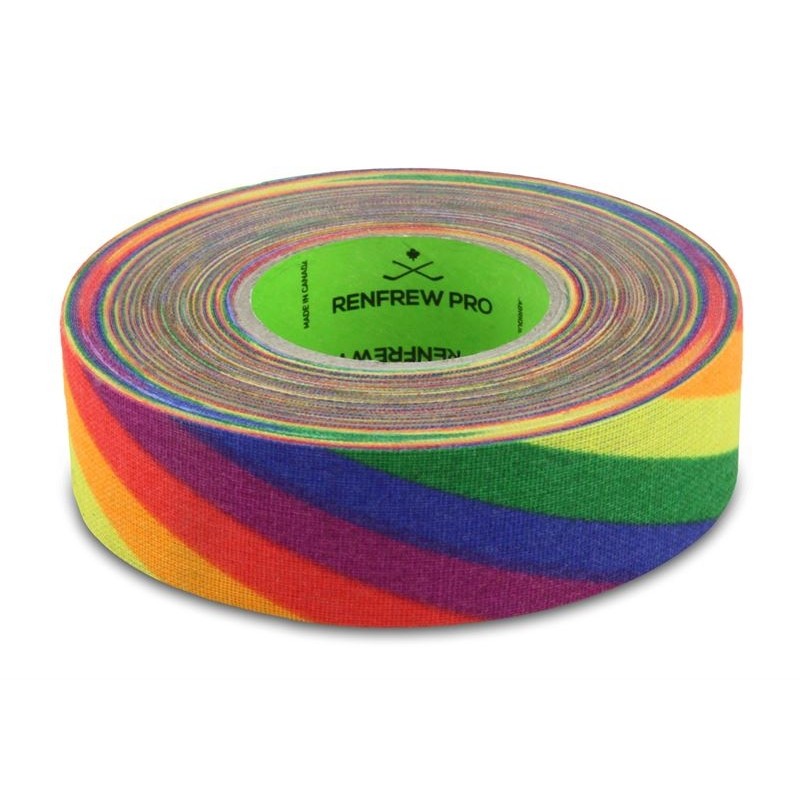  
RENFREW TAPE - RAINBOW
100% secure payments

The Canadian brand Renfrew provides an unrivalled quality tape. Traditionally used by ice hockey players, Renfrew tape is now also a popular and smart accessory for roller derby players to protect their quad skates from wear out.
As you skate, the front of your roller-quad boot is likely to get scratched and damaged if you don't protect it.  That's exactly what Toe-guard are used for but if you are looking for a cheaper option or if you are attracted by the large choice of fancy colors available, pick a RENFREW tape!
It incorporates an advanced adhesive formulation applied to a polyester/cotton cloth base, resulting in a more substantial cloth tape than classic ones with increased wear characteristics. Made of adhesive strong tissu, Renfrew tape will last and hold on to your skates at least a few weeks before you have to take the piece off and place a fresh one on.
You can also use Renfrew tape to fix your protective knee, elbow, wrist pads' loose straps and make sure your (dodgy) gears don't slide off when you play. 
Myrollerderby has selected Renfrew tape in pink, green, black, flames and skulls and bones.   
24 m length x 18 mm wide
Customers who bought this product also bought: