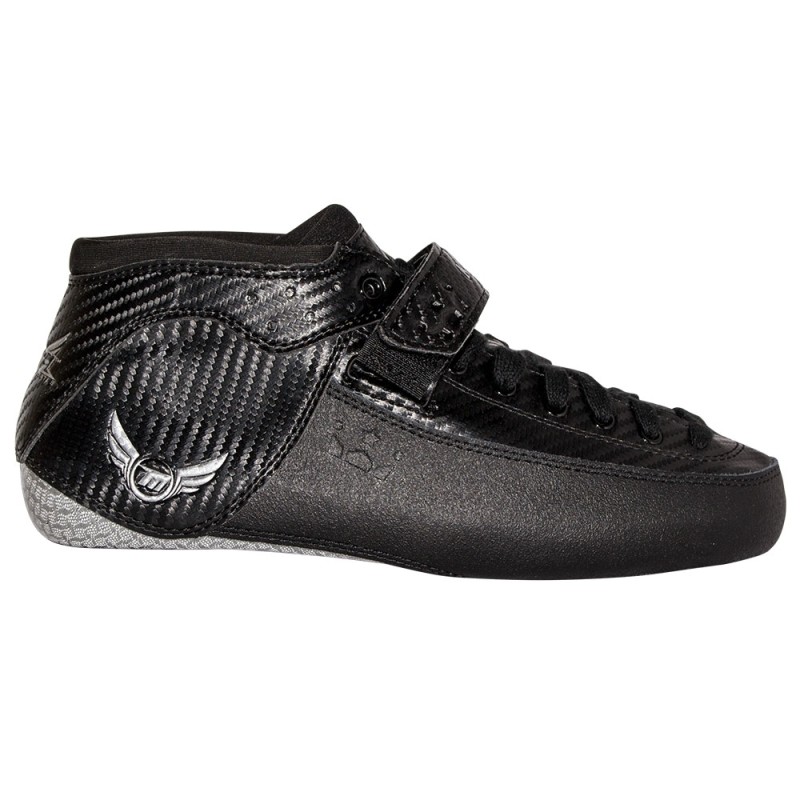  
MOTA MOJO HYBRID BOOTS
MOTA CLASSICS, with fiberglass sole
MOTA SKATES  BOOTS HYBRID. A very comfy boot, with fibergless sole for good responsiveness at affordable price
BOOTS: MOTA BLACK MAGIC HYBRID
Boots 100% moldable
Fiberglass sole - Light and responsive
In order to make easier to find the good size, we indicate here the size of the boots in mm.
On a hard surface, tape a piece of blank paper to the floor and attach it flush against the wall. Stand up straight with your foot on the paper and heel lightly touching the wall. Do not push heel into the wall as it will produce incorrect length measurements.
Mark the longest part of your foot (heel-to-toe length) with a pen or pencil. Repeat with the other foot, as right and left feet may be different sizes.
Once done, add 3 to 5 mm and choose your correct size.
the 276mm boots have a zipped lace cover.
37 = 236 mm
38,5 = 244 mm

45 = 276 mm
Frequently purchased together

Products from the same brand