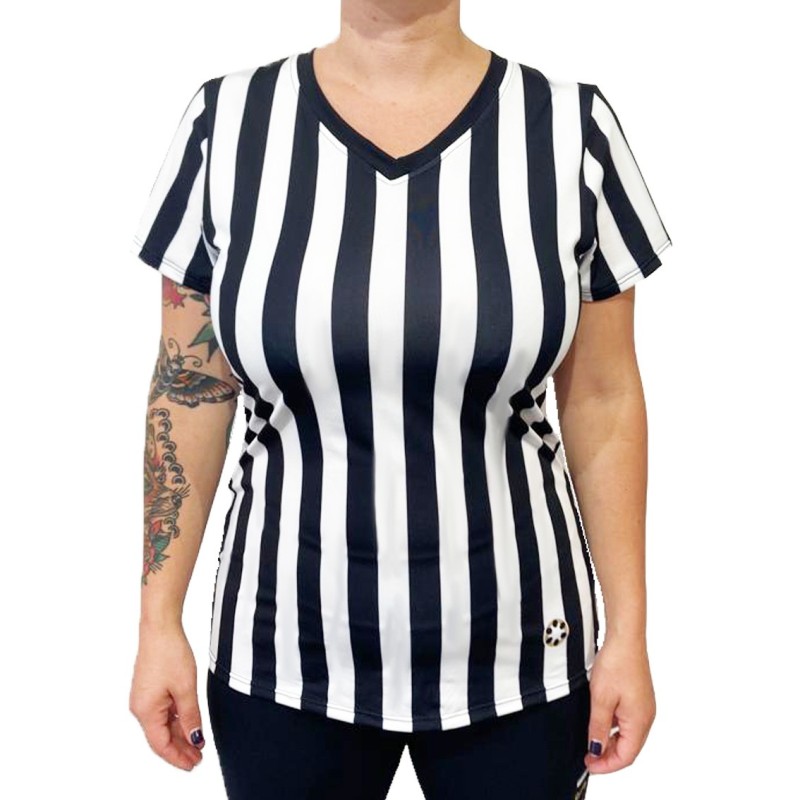  
MERLE - REFEREE SHIRT
Our MERLE Shirt, Official WFTDA referee design
MERLE Referee Shirt, for Roller Derby, Official WFTDA design.
This shirt has no name in the back. If you want your name in the back, place your order with your team to save delivery fees.
Composition: Polyester 84% Élasthanne 16%
Washing : Maximum 30°C in washing machine, Handwash is recommended.
These shirts are 100% MADE IN FRANCE.
Frequently purchased together

Products from the same brand