 
MOJO CARBON + MOTA BOSS SKATES PACKAGE
€440.00
VAT included
Save 20%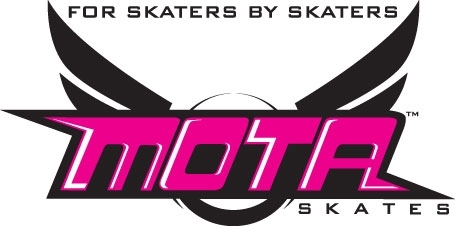 Popular Roller derby brand MOTA SKATES has created quality boots for all needs and level.
The Mojo is Mota's original Mid-top heat moldable quad boot whose sole is made of carbon. Excellent for roller derby.
They are mounted on MOTA aluminum BOSS PRO black plates, MOTA MONSTER toe-stops, SOLD WITHOUT WHEELS/BEARINGS.
BOOTS
Barefoot Fit: A unique fit that allows the toes to rest comfortably while skating
Heel Lock: Built-in by design, comfortably holds your heel in place
Ankle straps: Adjustable, replaceable
Ergonomic footbeds with 2 mm toe raise, metatarsal, arch and heel cup support
Pre-Shaped tongue & two lace loops that locks the tongue into place
Ultra-light and highly responsive carbon fiber outsoles
One-piece outsoles that includes counters
Power (Ankle) straps: adjustable & replaceable
Cut: Mid top
Upper Material: Microfiber with carbon texture
Liner: microfiber, supports skating barefoot
Model: Mojo
STOPPERS : MONSTER